Planning Tips

Can you play outdoors?
The majority of Cape Cod weddings I have played have been outdoors. The most important requirement is that musical instruments be protected against the elements. On Cape Cod this means not only rain and direct sunlight, but also sea spray and mist. If moisture is condensing on surfaces, our instruments will get wet even if there is no rain falling.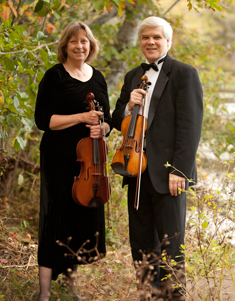 What kind of weather protection do you need?
If the weather is fair we need to be in shade. For beach weddings it will be necessary to provide a canopy or a beach umbrella. For other outdoor venues musicians can be situated in the shade of a tree or building, though a canopy may be necessary depending on the layout of the site.

What if it starts to rain during the ceremony?
If there is a canopy there may be no problem. If, however, it appears that instruments are likely to get wet, whether from rain, sea spray, or condensation, the musicians may find it necessary to put instruments in their cases. This may mean not all of your wedding selections will be played.

What will you wear to perform at our wedding?
Unless you specify otherwise, I will wear a tuxedo. If I am joined by other musicians they will dress accordingly. If requested, we will dress more casually.

Do you perform for receptions?
I perform receptions only with a group: duo, trio or quartet. Solo violin and the solo violin repertoire are not well suited to this setting.

What size ensemble should we we hire?
The choice of duo, trio, or quartet is often determined by space restrictions rather than volume considerations. If you are hiring musicians to play in a small chapel, a solo or duo is sufficient for sound and may be all that can fit. When I have played in the Chapel in the Pines in Eastham it has been tight with just me playing. St. Joseph's Chapel in Woods Hole is a beautiful little stone church, but there is barely room for a trio, and a quarter is impractical. If you want a group to play during a large dinner, a quartet is most suitable, though a trio will produce quite enough sound for a smaller reception.

We love the idea of solo violin. Will it be heard if we are outdoors?
Absolutely. I have played many beach weddings with no back-up musicians, and the violin projects well. If I am playing near a building, an exterior wall can serve to reflect and amplify the sound of the violin.

What kind of music will you play?
For unaccompanied violin the repertoire is largely baroque (Bach, Telemann, etc.). I have made my own arrangements of the most popular wedding solos for unaccompanied violin. If I am playing with an organist, the repertoire is broader and more diverse. I often play music that the organist selects, getting together with him or her before the prelude to rehearse. For receptions I have a wide range of ensemble repertoire consisting of over two hundred selections. These range from classical repertoire to pop. For ensembles, Joplin rags, tangos, Hungarian dances, and jazz favorites are available in addition to works by renaissance, baroque, classical era, and nineteenth century composers.

Do you have a minimum fee?
I have a set solo fee which covers up to one and one half hours of a wedding ceremony. For receptions the minimum fee is for up to two hours. Fees increase with each additional hour, though at a rate lower than the initial minimum period.

I want a violin solo for my ceremony but a group for the reception. Is that possible?
Yes. As long as the minimum fee is met for all musicians. I will charge my standard solo fee for the ceremony, and my own time at the reception will be calculated at overage rates, which are lower per hour than the initial two hour minimum rate. For the other musicians you will be charged the two hour minimum plus overage if the group is booked for over two hours.

I only want violin for the prelude. Can I pay a reduced fee?
No. My fee for a wedding ceremony includes not just the playing time but also conferring with the officiant, organist and any other musicians who will be playing as well as my availability to you for consultation. Also, even though I may only play for part of the ceremony, I am still booked for the entire time and am not free to accept other engagements.

What if our ceremony is only going to be fifteen minutes long?
I and any other musicians will arrive in time to begin a prelude up to thirty minutes before the start of the ceremony. That way, guests who arrive early will have beautiful music to listen to while they wait. Also, it is also not unusual for ceremonies to start late. Having a minimum time requirement makes it less likely that musicians will need to leave for another engagement before your ceremony is over.

My ceremony will be in a church or synagogue; should I use the regular musicians?
Some churches and synagogues expect you to use their regular musicians, especially if there will be liturgical music. Most church musicians welcome the inclusion of additional performers, but you need to check with them and the minister, rabbi, or priest about expectations.

Who pays the organist or cantor?
The client makes all financial arrangements with church or synagogue musicians.

Do you charge for travel?
Travel costs will be figured into the rate I give you.

We want a friend or relative to play or sing. Can you accompany them?
It is possible for an ensemble to do this, but it is best if they can provide their own back-up. If our ensemble is required for back-up, we will need to meet with the guest performer before the prelude, and they will need to provide us with sheet music well in advance of the wedding. There will be a charge at regular overage rates if the rehearsal makes the engagement extend to more than two hours.

Do you charge for special arrangements of songs?
Usually, no. If the song is a standard I probably already have it, and if not I will be glad to add it to my collection. If it is a particularly unusual or complex piece, however, there maybe an extra charge.

I want the Pachelbel Canon for my processional, but it's written for three violins; can you play it?
Yes. I have arrangements of the Pachelbel for quartet, trio, duo, violin and organ or piano, and even unaccompanied violin. Musicalogically speaking, a canon is a piece of music in which two or more instruments or voices perform the same music at set intervals (think of Frere Jacques without the repeating), so not all arrangements are canons in the strict sense of the term. They all feature Pachelbel's beautiful melodies, however.

How do I go about selecting music?
I will meet with you for a personal consultation some time during the weeks prior to your wedding. If you are coming from far away (I've had clients from as far as California!) we can confer via email or phone and meet when you arrive on-cape to finalize plans. You do not need to specify music for the prelude unless there is a particular piece you want to request. Our consultation will focus on the processionals, incidental music, and recessionals. There are many wedding CD's available, or you can research pieces on-line.

How many pieces should I select?
This varies depending on the venue, the length of the ceremony, and the officiant. I have played up to three processionals with large wedding parties. I usually like to plan two recessional pieces, one for the wedding party and the other for the guests. Incidental music varies tremendously, and you should consult with your officiant before making plans. I have played after readings; during meditations; before, during and after the exchange of rings; during the presentation of the gifts; during the signing of the Ketubah; during communion; and as background to pastoral prayers.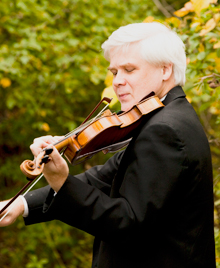 Will you attend our wedding rehearsal?
In over 25 years of playing weddings, I have never found it necessary to attend a rehearsal. It is helpful if I have contact information for the officiant and the wedding planner, but in most cases I can just speak to them to get cues prior to the prelude.

How will you know how long to make the processional?
Since I am well familiar with nearly all of the wedding venues on the cape, I will have a good idea of how much music will be needed when I know how many people are in the bridal party. I will determine possible cuts and repeats for whatever music you request for your processionals so that we can tailor them to the correct length. In addition, I always have a couple of short back-up pieces to use in case the officiant requests additional music at some point during the ceremony.

What kind of places can you play?
In addition to churches of all denominations, synagogues, private homes, and public gardens and beaches, I have provided music for functions at Chatham Bars Inn, Highfield Hall, Hyannis Resort and Conference Center, Hyannisport Yacht Club, New Seabury Country Club, Popponesset Inn, Ocean Edge Resort, Seacrest Resort, Woods Hole Golf Club, Wequassett Inn, and Wychmere Harbor Club.
:: Website images courtesy of Rhonwen Churchill Photography